3D Printer : DOME KORAKOCH
LARGE FORMAT 3D PRINTER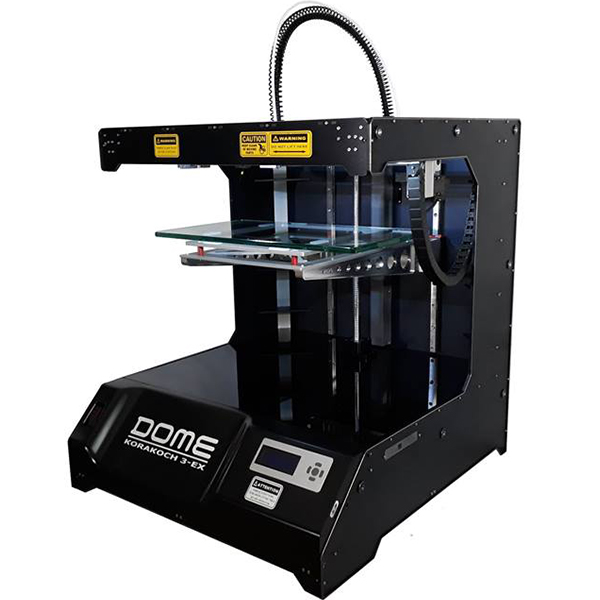 เครื่องปริ้น 3 มิติ ระดับอุตสาหกรรม
รุ่น DOME KORAKOCH ระบบ FDM
(Fused Deposition Modeling)
ขนาดพื้นที่ถาดปริ้น 540 x300 x350 เซนติเมตร
มอเตอร์ขับเคลื่อน Servo Motor ทั้ง 3 แกน
รางสไลด์แกน Z เป็น Linear Guide
โครงสร้างแข็งแรง ทนทาน
หัวฉีดทำงานต่อเนื่องมากกว่า 200 ชั่วโมง
ถอดเปลี่ยนหัวฉีดได้ภายในเวลาไม่ถึง 10 นาที
Feature list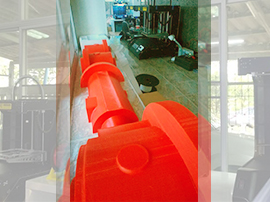 Print head continue printable more than 150 hours.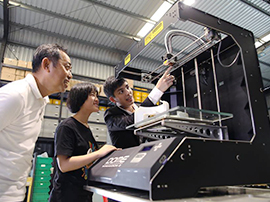 Easy changeable nozzle, just 10 minutes or less.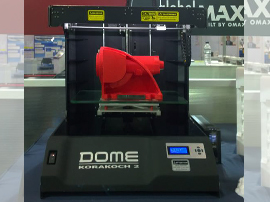 Maximum build volume : 540 x 300 x 350 mm.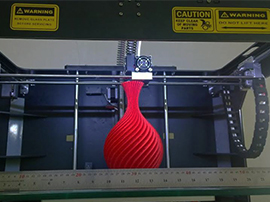 All axis driven by SERVO MOTOR, super smooth and quiet.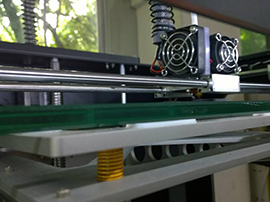 Work's surface which contact with work table is high flatness, without bending from plastic shrinkage.
Sensor to detect 1.extruder jam 2.Filament out 3.power fails. When one of its was detected machine will automatically goes to sleep mode.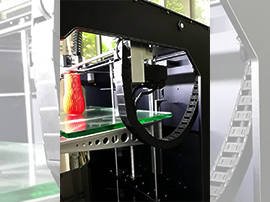 Resumable 3D Printing with push to RESUME command.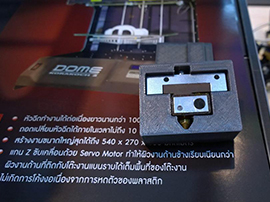 With titanium nozzle throat, able to 3D Printing large scale of carbon fiber work piece.
| Machine Size | 750 x680 x815 mm.. |
| --- | --- |
| Printing Build | 540 x300 x350 mm. |
| Layer Resolution Setting | 0.1 -0.3 mm. |
| Filament Diameter | 1.75 mm. |
| Nozzle Diameter | 0.4 mm. |
| Materials | PLA |
| Power source | AC Input : 220 V. |
| Inputs | SD Card |
| File Types | .STL, .OBJ, .Thing |
| Supported OS | Windows XP,7,8 | Mac OS |
| Weight | 52 Kg. |
| Interior lighting | LED |